Audio Record Edit Toolbox Pro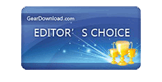 Gear Download - Editor's Choice
Any professional working with the music industry nowadays can take the assistance of various utilities that can help the user in working out numerous possibilities in order to have some profitable developments like music mixing and insertion of effects in tracks which further help in including such music pieces in any kind of scenario, whether it is for professional or personal usage and can be simply integrated in day to day organization of music which is why a tool like Audio Record Edit Toolbox Pro for Windows can work as an enhanced medium for music editing.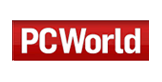 PC World
To conclude, Audio Record Edit Toolbox Pro certainly makes for an interesting utility for its enhanced scope and user friendly controls that make it a must have for all sound editors and hence gets a rating of 4.5 points for its simple usage.
Download A to Z - Excellent
Audio Record Edit Toolbox Pro supports multiple sound formats that are utilized in various fields like games, human speech and musical tracks. Users could precisely adjust the parameters if they have related experience; if not, the predefined parameters also work out.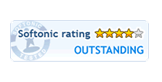 Softonic - Outstanding
This audio editor comes with many other useful features except for the editing functions and sound effects. A audio burner helps with music CD burning, a TTS tool to convert text to speech, ID3 editor to add track information, and many more. Really a TOOLBOX.